Advertise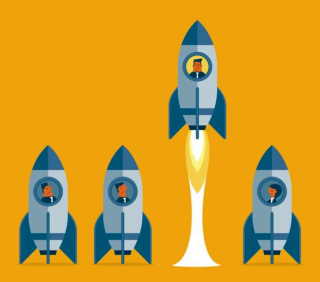 Thanks for your interest in working with Lilylou & You.
Whether you're an independent wedding professional, an up and coming start-up or a well established brand, we can help you to get your products or services in front of over 370,000 monthly readers and 3.5 million followers across our social networks.
We're keen to work with, and establish strong relationships with sponsors that our readers will love and who we, in turn, will be proud to shout about from the rooftops!
Why Work With Lilylou & You?
Lilylou & You has experienced exceptional growth in readership since it began in 2012 and has established itself within the UK and US wedding industries as a trusted, stylish and creative wedding planning resource, with a loyal following, amongst brides and wedding industry professionals alike.
The majority of Lilylou & You readers are women based in the USA (50%) and UK (15%) while thousands more visit each day from Canada, Australia, South Africa and beyond.
Sponsorship Opportunities
We are looking forward to welcoming a variety of talented vendors and creative companies on board who fit Lilylou & You' stylish aesthetic and readership. There are a number of different ways to work with us:
Leaderboard / Medium Rectangle 'Above The Fold' Ads – These are offered exclusively through our ad network. We'd be happy to put you in touch with our ad manager there.
Sidebar Ads (300 x 125 pixels) – As we are big believers in quality over quantity, there are only 10 slots available. Each sponsor will receive a welcome shout out across our social networks.
Sponsored Posts / Giveaways – Reach thousands of brides in one fell swoop. We work closely with our sponsors to create content our readers can get excited about. Giveaways are also a great way to create buzz around your product or service.
Social Media Blasts –  Got a service or product you'd like to get the word out about? We can help! We can provide a 'social media blast' across all our networks where we have 3.5 million followers collectively.
Bespoke Campaigns – We're happy to work together to create a package that suits you and your professional needs.
Request Our Media Kit
To get your copy of the Lilylou & You media kit with full details and rates please email our editor, Catherine on [email protected] with 'Media Kit Request' in the subject. Please also let us know what type of sponsorship opportunities you're interested in eg. sponsored post, banner ad, bespoke campaign.